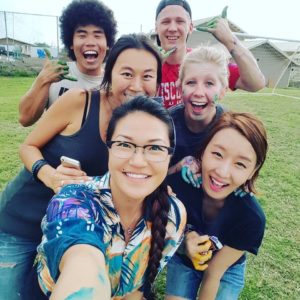 Welcome to my Website!
If you haven't heard me say it yet I would like to tell you just how excited I am about this site… I am stoked! The way I have it set up (it may change) is hopefully easy to navigate your way through! There are three main menus- "Update Me" "Video Feed"  and "Picture Gallery".
They basically mean what they say!
Update Me- A page for you to share and connect with me, check page for more details!
Video Feed- A page that I will be posting videos on through out our journey!
Picture Gallery- A page for sharing the captured memories made!
If you would like to help with the financial piece of this 6 month long journey, either by giving a donation or paying your monthly pledge, there is a link on every page on the very right hand side, above my bio! Not to be confused with the "Sponsor this Website", don't choose that one… it really serves no purpose and I can't seem to get it to go away!(:
Thank you for all the support, prayers, and encouragement as I step into the next phase of life and experience God, life, discipline, and love in a whole new way!
Chylane Juhree Crowley